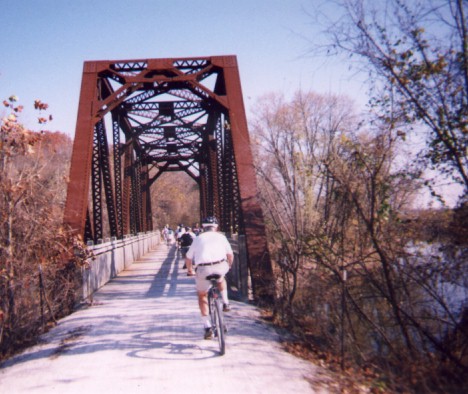 Explore Katy Trail State Park
Welcome to Coachlight RV's Blog
0

0

Published on Jul 29, 2016

The Missouri State Fair is rapidly approaching and we want you to be prepared! If you have never been to the fair, this year is a great year to go. The fair will take place yet again in Sedalia, MO, which means it is easily accessible from mostly anywhere in the Show Me State. In this post we will be letting you know the best events, how much it is and of course camping options!

Happy reading!

What to Do?

The Missouri State Fair is scheduled to be held at the Fairgrounds August 11-21 in Sedalia, Missouri. During these ten days guests can expect to experience several great things from concerts, tractor pulls, tons of carnival games and much more! Here is a detailed list of what there is to do at the fair.

Livestock shows - There will be several livestock events that will be judged. Some of the animals featured in this competition will be sheep, goats, llamas and more!

Carnival Rides - Every day during the fair there will be plenty of great carnival rides in The Carnival Midway. The Midway will be open from noon - midnight on weekdays and 11 a.m. to as late as 1:30 a.m. on the weekends. This of course is depending on weather and can always change.

Contests - Guests can participate in special contests throughout the fair. For a detailed list of contests, visit the website.

Concerts- The Missouri State Fair brought in some amazing bands and artists this year. Lady Antebellum, Third Eye Blind and more will be performing. For a complete list go here.

How Much?

Tickets for the concerts are available here.

Carnival rides and games have many pricing options. You can find those here! For more prices visit the website!

Camping

If you are planning on camping at the fair, you are in luck! Guests can enjoy a great campground that can accommodate you if you want to bring your RV. Here are some things you should know about the campground. The Public Campground opens August 4 and unreserved spots rent for $20 per day (per vehicle/tent). There are many rules and regulations that you should read before gathering up your crew and heading out. You can read those rules here.

Coachlight RV

If you are thinking about going to the Missouri State Fair in a new camper, we have you covered. Take a look at our inventory priced and ready to go!
0 Comments