Coachlight RV Reviews
Tell Us About Your Experience
Want to tell us (and everybody) about your time at Coachlight RV? Leave us a review!
Please share any comments, concerns, or stories about Coachlight RV on your choice of review site below:
If you had a good experience, tell us who helped you by name! We love rewarding and encouraging outstanding customer service to everyone that comes into Coachlight RV.

Google
Tell us about your experience at Coachlight and leave a review on Google for Coachlight RV.
Note: You must be signed in to leave a review.

Facebook
Tell us about your experience at Coachlight and leave a review on Coachlight RV's Facebook.
Note: You must be signed in to leave a review.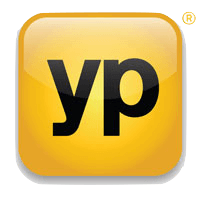 YellowPages.com
Let us know how we're doing and leave a review on Yellow Pages Coachlight RV.

Yelp
Tell others about your experience and leave a review on Yelp for Coachlight RV.
Coachlight RV Testimonials
Over the past fifty years, Coachlight RV has had the privilege of serving thousands of customers. We are proud to share with you just a few of the thoughts and comments these families and friends have had to say about their experience with Coachlight RV.
For all of you out there searching for the best buy on a new camper or fifth wheel. STOP LOOKING!! . You have found the only place that I would recommend buying one. We have bought 3 units in the last 9 years from Coachlight, and NOBODY could beat the price, service, or quality of Coachlight RV. They are the best group of people we have ever met at an RV dealership. They make sure that the unit you buy from them is ready to travel in. Salespeople are very friendly, not pushy, and go out of their way to assist you making the right choice. Service Dept keeps right on top of any issues that you may find with your unit. Special kudos to Jeff for all he did for us, while getting set up.Where can you go to buy an RV and have them put you up for a week in their own campground at no cost, to ensure that you have an opportunity to become used to the unit. As well as correcting any hickcups that may occur. Again, thank you Jeff and Eric. We purchased a 2019 Grand Design Solitude that is the 1st Fifth wheel we have had. Couldn't be any happier. Great stay at the campgrounds, and Mike was extremely helpful and friendly. Dont forget Cheryl!! She makes the paperwork and warranty info work seamlessly. Last but not least, we want to thank Doug Lown for making all of the above happen.
Bob & Jo
Bought our Jayco 29RLDS from The guys and they gave us a great deal and financing. Has a couple of issues and made an appointment and got fixed in a timely fashion. They quoted us a price for a second air conditioner and held to the price 6 weeks later. My wife and I looked for a year and covered 5 states plus the internet and still couldn't beat their price. Sales, service and a great parts department and then the guys over at the RV Park are a wonderful and helpful bunch of guys. Why would anybody want to go anywhere else. Thanks for a wonderful experience.
Dianna & Harlan
Purchased a Grand Design Solitude 344GK-R from Coachlight last month and couldn't be happier with the people and pricing. John made the purchase process as painless as can be, and was accommodating to a fault. Before delivery, we stayed a couple of nights in their beautiful campground, as they recommended. Jeff gave a great overview of the unit's features and operation, then towed the unit to the campground. After our stay, they towed it 80 miles to our storage unit in Rogers, Arkansas (was waiting for the truck I ordered to be delivered). A pleasure working with all of the staff at this dealership!
Dawn Martinez
We had an excellent experience at Coachlight RV. We purchased our Grand Design Imagine 3170BH from them, 5 hours away from home when there is a dealer 5 minutes from us. Cheryl and Scotty were very helpful the day we picked her up. Very thorough PDI. Highly recommend!
Cindy Doorack