Grand Design RVs For Sale in Carthage MO
As a brand that focuses on providing high-value and premium standard features, Grand Design RV has worked to become on the of the most trusted RV manufacturers on the road today. Coachlight RV Sales & Service is proud to provide our customers with an extensive inventory of new and used Grand Design RVs in Carthage, MO.
Although the name is rather new, their leaders are not and have worked to truly innovate and design the ultimate improvements and enhancements RVers have been waiting for in the industry. From the Solitude Fifth Wheel to the Imagine Travel Trailer, each brand and model has been built specific to the needs of the customer.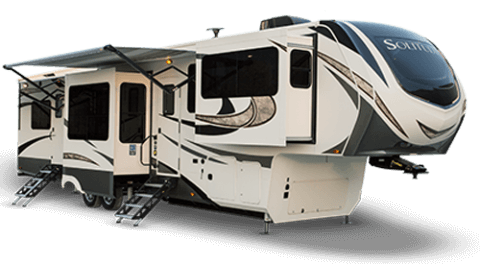 If you need any assistance while deciding which Grand Design RV is the best fit for your family's next camping adventure, feel free to contact one of our experts today!
Inventory successfully added to your Watchlist. Thank you.
Page 1 Showing 1 - 10 of 45
Back to Top