Welcome to Coachlight RV
Coachlight RV is located south of Carthage, Missouri at the junction of Interstate 44 and Interstate 49 in the Missouri Ozarks.
Family owned and operated since 1968, we are a one stop shop for the RV traveler. Coachlight RV offers complete sales and has a large indoor showroom. We provide award winning service and parts on all types of recreational vehicles and maintain a full service, year round, RV campground.
Coachlight RV's friendly and professional staff welcomes you and looks forward to taking care of your RV needs.
2017 Newmar Customer Service Excellence and New Coach Delivery Excellence Awards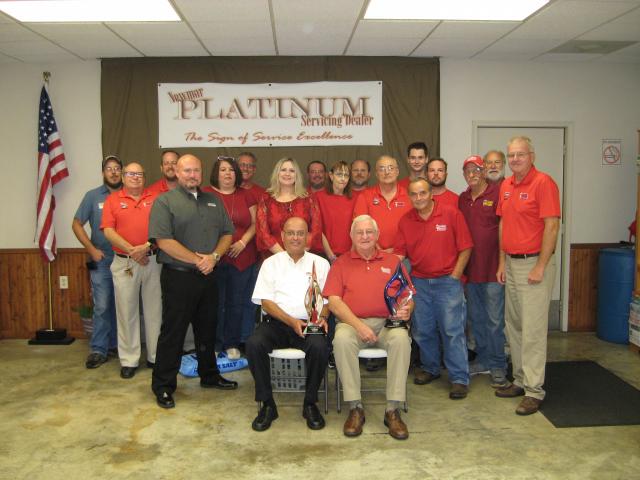 Doug & Marty Lown accepting 2017 Newmar Customer Service Excellence and New Coach Delivery Excellence Awards