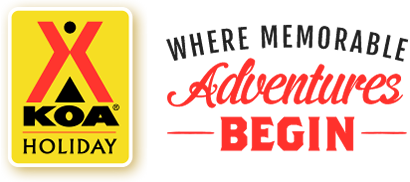 KOA Campgrounds in Missouri
0

0

Published on Aug 07, 2017

Whether you are out for a day trip or are just passing through, Carthage has one of a kind sights to see! We've compiled a list of great activities just for you.

The theatre is open the first weekend of April and runs through mid-september. At this drive in theater kids ages 5 and under get in free, ages 6-12 is $4 and 13 or older is $8- but be aware that they only accept cash.

This park includes a Precious Moments inspired chapel, showcasing Samuel Butcher's (creator of Precious Moments) hand painted murals. There is the option for free guided tours, plus there is an extensive gift shop- the world's largest Precious Moments gift shop.

This a haven for kids of all ages. There is a miniature train track that runs a quarter of a mile and a station to load and unload passengers. There is a plane ride, a kiddiecar and more. All proceeds go to programs for the enhancement of the local area.

This beautifully located winery, is also a family owned and operated bed and breakfast. It is a 10 acre Irish Estate overlooking Spring River where you can see Carthage. There is a 4 acre vineyard that covers the front lawn of the estate.

This nonprofit dinner theater celebrates a love from music, theater and good food. The theater is run by volunteers and have a variety of shows that are put on throughout the year.
0 Comments