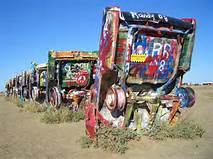 Top Travel Destinations on Route 66
Tips to Winterize your RV
0

0

Published on Jan 24, 2017

Must see RV campgrounds in Missouri in 2017

In any state you travel to there are typically hundreds of different campgrounds available for you to stay at. So how do you pick the best ones? We've compiled a short list of some of the must see RV campgrounds in Missouri for 2017 based on customer reviews and attractions.

America's Best Campground- Located just outside of popular tourist destination Branson, MO, America's Best Campground features top amenities, great customer service, and plenty of perks. There are 136 pull thru RV sites. All sites have concrete patios, BBQ grills, and picnic tables for your use. Amenities include a sparkling pool and spa, laundry facilities, clean shower facilities, a car and RV wash, pavilion for party use, and free Wi-Fi for all campers. America's Best also offers a full concierge service to its guests so if you need help with any aspect of your stay or planning what sights you want to see around Branson, they can help!

America's Best also has cabins available if you prefer to stay in a more luxurious setting. Although the campground is close to the big city, they offer the comforts of country camping in a peaceful environment. Right now, they have special winter rates starting at $25 per night. Visit http://www.abc-branson.com/ for more details!

Big Red Barn RV Park- Located just a short distance from Carthage, MO, Big Red Barn RV Park features just what the name says, a big red barn right in the heart of their campground. The barn serves as office space, a meeting place for parties and houses different amenities of the campground.

All campsites are pull-thru, tucked away in a quiet country setting. The wildlife is in abundance and it isn't unusual to find friendly furry creatures along your morning stroll. The staff is very friendly and the amenities are kept clean and neat for everyone's use. Big Red Barn is close to shopping and attractions, including the battle grounds of Carthage, one of the first land battles of the Civil War. Visit http://www.brbrv.com/ to book your stay at Big Red Barn RV Park.

Mark Twain Cave Complex- Located 1 mile south of Hannibal, MO, the Mark Twain Cave Complex is definitely a place to see in 2017. Not only is it a tourist attraction but you can stay overnight at their campground as well. Tours are offered of the Cameron Cave daily; the caves that inspired some of the famous writings of Mark Twain. There is also a winery and restaurant on site.

The campground at Mark Twain Cave Complex is open April through October and has 99 campsites available. There is free Wi-Fi, laundry facilities, a playground and other activities for guests to enjoy. They also have a camp store and souvenir shops on site. Come explore the caves of Missouri and camp overnight. Visit http://www.marktwaincave.com/ for more information.

Ozark Outdoors Riverfront Resort- Located in Leasburg, MO this campground definitely lives up to its classification as a resort. The massive clubhouse features a camp store, shower and laundry facilities and other amenities. Being in the floating capital of the U.S. this riverfront resort is known for its float trips that occur during the summer months, almost every weekend. However they do have a schedule of the float trips posted on their website so you can choose to avoid those weekends if crowds and loud music is not your thing.

The Ozark Outdoor Riverfront Resort is nestled comfortably in the great surroundings of the Ozark Mountains and close to rivers and streams that are great for fishing. There is a pool on site, playground, and cabins. They have free Wi-Fi and are pet friendly. Hiking trails on the property make for a great outdoor activity, plus there are plenty of nearby attractions including the Onondaga Caves where you take guided tours of the Missouri underground. For more information on the Ozark Outdoors Riverfront Resort visit http://ozarkoutdoors.net/

Missouri is a great state to set out and explore this year so make sure you pick a campground that's going to fit the camping needs of you and your family. These great picks, among many others will make for a comfortable and relaxing stay in 2017.

Coachlight RV

Coachlight RV in Carthage is having a huge Red Tag sales event. We've got great discounts on new and used RV's. Stop by and save thousands on your next RV. Visit www.coachlightrv.com to view our inventory.
0 Comments